Cedar Flip-chip COB--0.7mm Micro-pitch display and appeared in Shenzhen international LED exhibition, Guangzhou international advertising signs and LED exhibition.
The Shenzhen international LED show was held in Shenzhen convention and exhibition center from February 21 to 23, 2019. It will release a brand new product -- Ultra high density COB LED display product with small spacing of 0.7mm, and bring flip-chip COB products to the exhibition.
Kindly came to visit Cedar Booth
Time: February 21 to 23, 2019.
Place: Shenzhen convention and exhibition center
Booth number: 9 pavilion G91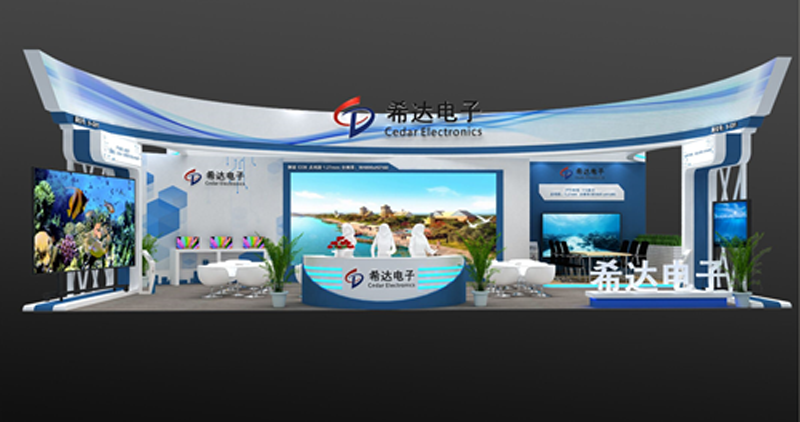 First release-- Ultra-high density COB LED with small spacing of 0.7mm
Adopt flip-chip, creating new standards on screen quality and spacing indicators. This product will provide a better picture quality experience, In the future, super dense products have huge market demand and unlimited application potential.
Cedar is undertook the "13th Five-Year" national key research and development plan "strategic advanced electronic materials" key special project -- "ultra-high density and small spacing LED display key technology development and application demonstration". Cedar aims to achieve the batch production of 0.7mm products during the 13th five-year plan period.
In addition, Cedar's COB full range of products——flip-chip COB video wall,HCK series, FTV series will appearance in the exhibition. Flip-chip series adopt flip display without wire bonding technology. It has the advantages of high reliability, high display contrast, high brightness, good ink consistency and reduced color lines. From come up with the COB concept to flip-chip COB display products came out and realized mass production, Cedar has always been at the forefront of LED display technology, leading the industry development pace.
As the leading trend in LED industry, LED China and ISLE gathered new products, new technologies, new ideas of LED industry manufacturers. Cedar is dedicated to providing our customers with comprehensive solutions for LED display products. And Continuous innovation and breakthrough in the direction of new craft, new technology.
Welcome to Cedar Booth
ISLE 2019
Time:March 3-6, 2019
Place:Guangzhou exhibition hall for import and export trade fair, Block B
Booth No.:9.2pavilion D32